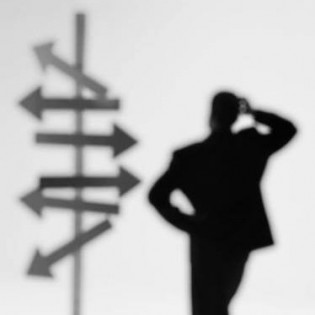 For the past couple of years I've been working as a principal consultant for McKinney Rogers helping to design and deliver Walmart's groundbreaking Leadership Academy. Our team was so successful, Walmart decided this summer to bring the capability in-house and bought the contract out—along with our team.
I was then faced with a choice: continue to work for Walmart as an outside consultant or accept their offer for full-time employment. There were advantages and disadvantages to both options. As a consultant, I'd have the freedom to work with other clients, but wouldn't have full access within the organization. As a Walmart associate I'd have the stability of working for the world's largest company, but would lose the credibility enjoyed by being an outside advisor.
In the end, I chose to join Walmart for two main reasons:
1. Purpose. Having spent the better part of two years working with Walmart leaders at all levels, I've come to believe that this company is one of the greatest forces for good on the planet. Are they perfect? By no means. No company is. I challenge you, however, to find another organization that does so much good for so many people on its way to doing so well. Their purpose of helping people save money so they can have a better life isn't just a phrase on a wall—it fuels the efforts of hundreds of thousands of associates every day.
2. Freedom. One of my biggest fears about joining the company was that I would become insular. I felt if I was to continue challenging leaders to be their very best, I would need to keep engaging in professional activities outside of the business—including writing and paid leadership consulting. These efforts would keep my teaching seasoned with current business experiences outside the context of Walmart. Long story short, Walmart agreed and we worked it out so I can pursue writing and consulting in addition to my Leadership Academy duties.
In the end, I got the best of both worlds—and so did Walmart. I'm thankful for the open-minded people I dealt with throughout the process as we developed a creative solution that served everyone involved.
Even though my day job has changed, my writing will continue here unabated. As always, thanks for all the support and encouragement, I look forward to the future as we continue to help one another lead on purpose.